Experimental Plant Ecology
---
Sarah Schwieger
PhD Student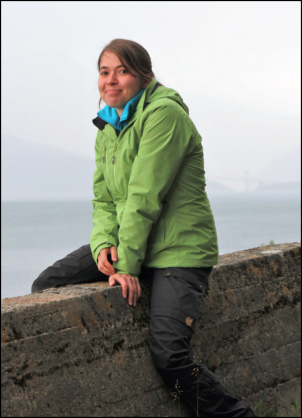 Phone: +49 (0)3834 - 4204119
Soldmannstraße 15
Room: 1.13
Research Interest
I am interested in the impact of global change on the composition and function of ecosystems and the consequences for biodiversity. Therefore, I like to manipulate environmental conditions and study the effects on plant processes, such as phenology and production, above and below.
During my PhD, I study the above- and belowground production of plant biomass in different wetland types to derive indicators for a sustainable management and help to maintain these ecosystems as important carbon stores and as places of unique biological diversity.
---
Publications
Publications
Schwieger, S., Blume-Werry, G., Peters, B. Smiljanić, M., Kreyling, J.
Patterns and drivers in spring and autumn phenology differ above- and belowground in four ecosystems under the same macroclimatic conditions
Plant Soil (2019) 1-13.
DOI: 10.1007/s11104-019-04300-w
Schwieger, S., Kreyling, J., Milbau, A., & Blume-Werry, G.
Autumnal warming does not change root phenology in two contrasting vegetation types of subarctic tundra
Plant and Soil (2017) 1-12.
DOI: 10.1007/s11104-017-3343-5
Kehl, T., Bensch, J., Böhm, F., Kniepkamp, B. O., Leonhardt, V., Schwieger, S., & Fischer, K.
Fat and sassy: factors underlying male mating success in a butterfly
Entomologia Experimentalis et Applicata (2015) 155(3): 257-265.
DOI: 10.1111/eea.12305
Altewischer, A., Buschewski, U., Ehrke, C., Fröhlich, J., Gärtner, A., Giese, P., Günter, F., Heitmann, N., Hestermann, M., Hoffmann, H., Kleinschmidt, F., Kniepkamp, B., Linke, W., Mayland-Quellhorst, T, Pape, J., Peterson, T., Schendel, V, Schwieger, S., Wadenstorfer, A. & Fischer, K.
Habitat preferences of male Corn Buntings Emberiza calandra in north-eastern Germany
Acta Ornithologica (2015) 50(1): 1-10.
DOI: 10.3161/00016454AO2015.50.1.001
Curriculum Vitae
Curriculum Vitae
Education
since 2017
PhD student at the department of Experimental Plant Ecology, University Greifswald - Above- and belowground production and decomposition in temperate wetlands (WETSCAPES)
2014/2015
Semester abroad (Erasmus): Arctic Ecosystems and Northern Aquatic Systems, Umeå Universitet and Climate Impact Research Centre (CIRC) in Abisko, Schweden
2013 - 2016
MSc Biodiversity and Ecology, University Greifswald
Master thesis: Effects of climate change induced autumnal warming on root phenology in the Arctic tundra
2009 - 2012
BSc Biology with the focus Ecology, Friedrich-Schiller-University Jena
Bachelor thesis: The induced plant communication by arbuscular mycorrhizal fungi and the influence of herbivory on the volatile emission of Plantago lanceolata L.
---