Experimental Plant Ecology
We are only reachable by e-mail/phone!
The University of Greifswald is currently closed to the public due to reasons related to the protection of general health in connection with the coronavirus pandemic. Please note in particular that all consultation hours are cancelled. The University's institutions and facilities can only be contacted via email or – restricted – by phone. We will try to answer messages as soon as possible; however, we cannot rule out the occasional delay. We kindly ask for your understanding.
Teaching: The summer semester started on April 20, 2020 with digital formats. For details on the implementation see Moodle and HIS.
---
Welcome to the webpage of the Experimental Plant Ecology lab!
Our research focuses on the response of ecosystems to Global Change by experiments across spatial scales (laboratory trials in controlled climate chambers, experiments in plant pots, mesocosms, field scale manipulations, along gradients, as well as field observations), mainly in the following fields:
Winter ecology (and climatic change in winter).
The ecological importance of extreme weather events and interacting climate drivers.
The role of plant diversity for ecosystem functioning, with diversity ranging from genetic diversity to species- and functional diversity and spatial diversity on the landscape level.
The balance of production and decomposition of plant biomass, mainly belowground and on organic soils.
Aquatic ecology and ecology of coastal heathlands (Biological Station of Hiddensee)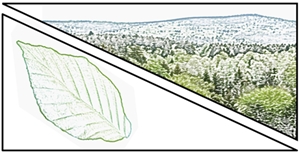 Contact
Group leader
Prof. Dr. Jürgen Kreyling
Postal address
Institute of Botany and Landscape Ecology
University of Greifswald
Soldmannstraße 15
D-17487 Greifswald
Tel.: +49 (0)3834 420 4080
Fax: +49 (0)3834 4204114
Biological Station Hiddensee
Biologenweg 15
18565 Kloster
Tel.: +49 (0)38300 50251
Fax: +49 (0)38300 346