New position available!
At the University of Greifswald in the DFG-funded Research Training Group RTG 2010 – "Biological responses to novel and changing environments – RESPONSE", there is a job vacancy expected to be available from 01 October 2019 for a full-time Research Assistant/Postdoc: Modelling species persistence to climate change.
The fixed-term contract is for the period of 4.5 years. A later start of employment is generally possible, resulting in a correspondingly shorter length of contract.
Payment will be made according to pay group 13 TV-L Wissenschaft. The position is suitable for part-time employment.
New project: DIG-IT! Digitalisation of Natural Complexity to Solve Socially Relevant Ecological Problems
The State Excellence Program MV "Digitization in Research" supports the consortium "DIG-IT! Digitalisation of Natural Complexity to Solve Socially Relevant Ecological Problems" under the direction of Prof. Martin Wilmking. Inbetween July of 2019 and June of 2022, researchers will have 2 million euros at their disposal to develop a methodological toolbox that can independently capture and categorize ecological image and audio data using machine learning techniques (deep convolutional neural networks). Partners are the Fraunhofer Institut für Grafische Datenverarbeitung Rostock (Prof. Uwe von Lukas), Biomathematik (Prof. Mareike Fischer) and working groups of the Institut für Botany und Landscape Ecology (Profs. Joosten, Kreyling, Wilmking) and the Zoological Institute and Museum (Prof. Gerald Kerth).
By exploring the opportunities of digitalization for the ecological sciences, DIG-IT! will meet pressing ecological questions of high societal relevance with a future-oriented arsenal of methods and thereby qualify digitally competent ecologists and ecologically experienced biomathematicians and computer scientists. Dig-It! will address a broad array of questions including (but not limited to) service functions and stability of ecosystems under climate and land use change, species protection and innovative environmental monitoring. The overarching goal is to facilitate a "quantum leap" for the field of ecology through the development of universally applicable methods using self-learning algorithms ("Deep Convolutional Neural Networks"), because in the digital age the challenge no longer lies in the amount of available primary data, but in its evaluation. For this purpose, DIG-IT! will combine the developmental expertise for the automated analysis of image data (Fraunhofer Institute for Computer Graphics, Rostock and Biomathematics University Greifswald) with the application to urgent ecological questions (Botany / Landscape Ecology / Zoology University Greifswald).
Extract from the jury vote:

"The DIG-IT! project aims to address urgent ecological issues through the use of digital technologies, with the evaluation of primary data posing a particular challenge. (...) The jury is convinced of the scientific excellence of the project. The idea of developing an ecological toolbox is particularly impressive. It also appreciates the approach of docking onto already existing excellent research alliances such as WETSCAPES and RESPONSE [DFG Research Training Group "Biological RESPONSEs to Novel and Changing Environments"] and using their findings above all to promote young scientists."
PRIMA: New project on Cattail and Reed
From May 2019, paludiculture on fen sites will be studied in depth by the new Project Bringing paludiculture into practice: integration – management – cultivation. 'Paludi-PRIMA' investigates the cultivation and profitability of Cattail (Typha latifolia, Typha angustifolia) and Reed (Phragmites australis). A demonstration site of approx. 10 ha will be established in NE Germany to gain large-scale experience, including machine planting and harvesting of Cattail. A mesocosm experiment investigates the influence of genetics, water level and nutrient availability on the development of plants and their biomass quality, e.g. the suitability as thatching reed. In addition, PRIMA aims at improving the framework conditions of paludiculture, organises field days and develops practical guidelines and recommendations. The three-year joint project is carried out by four working groups of the University of Greifswald in cooperation with the Research Centre for Agriculture and Fisheries Mecklenburg-Vorpommern. The project is funded by the German Federal Ministry of Food and Agriculture (BMEL).
New project DESIRE has started
The project DESIRE has started successfully! At the kick-off meeting we will visit the protected area 'Karrendorfer Wiesen' north of Greifswald.
New position available!
We are looking to employ a research assistant (50% TV-L13 with additional funding available) in our new project "DESIRE"!
More information here, contact Jürgen Kreyling if you have questions.
REPEAT at the climate conference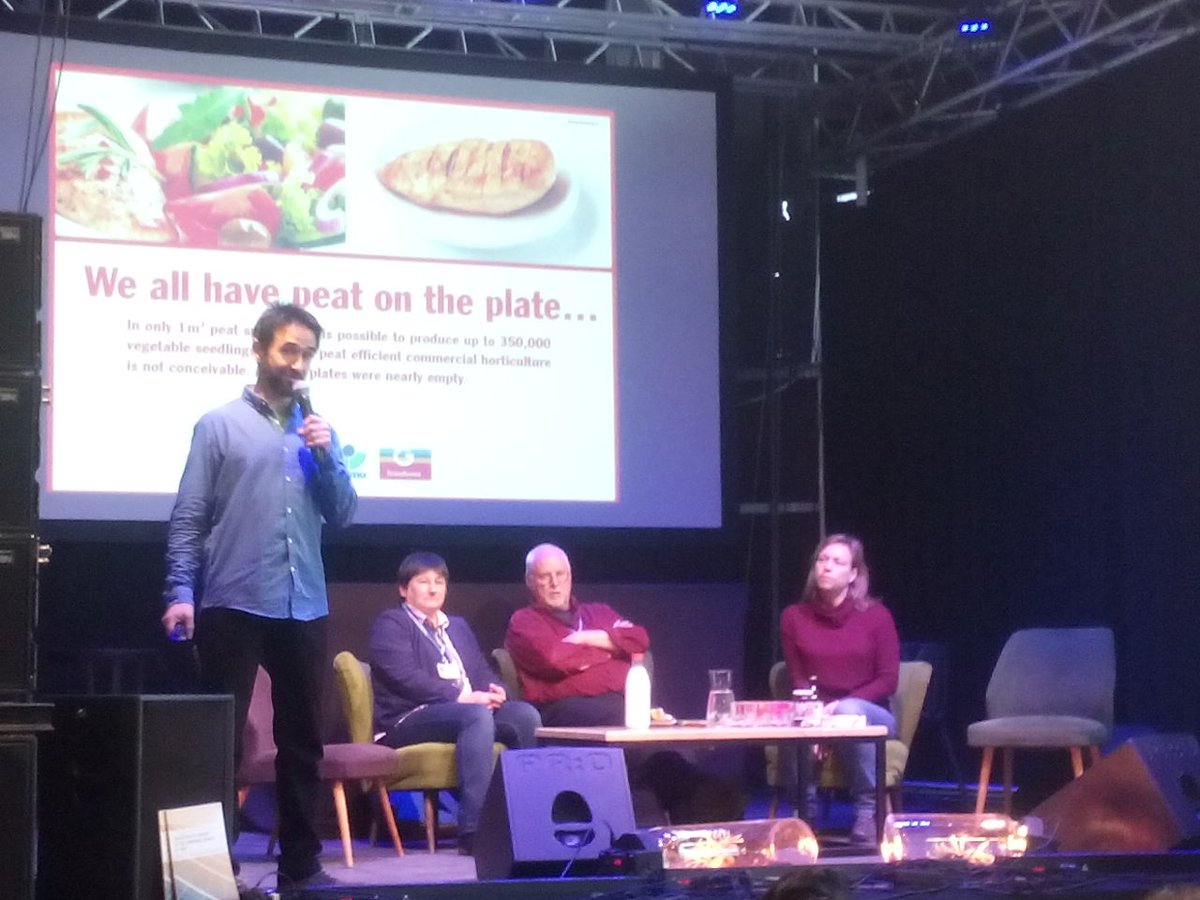 The research project REPEAT was has been presented at two peatland-related events at the UNFCCC climate confererence COP24 in Katowice. On December 6th, a side event in the German Pavilion showcased peat fires and peatland rewetting. On December 11th, the Climate Hub focused on food from drained peatlands - from gouda cheese to palm oil cookies. Hans Joosten, Wiktor Kotowski and Franziska Tanneberger presented the project.
See the tweets of the Greifswald Mire Centre from COP24.
WETSCAPES on television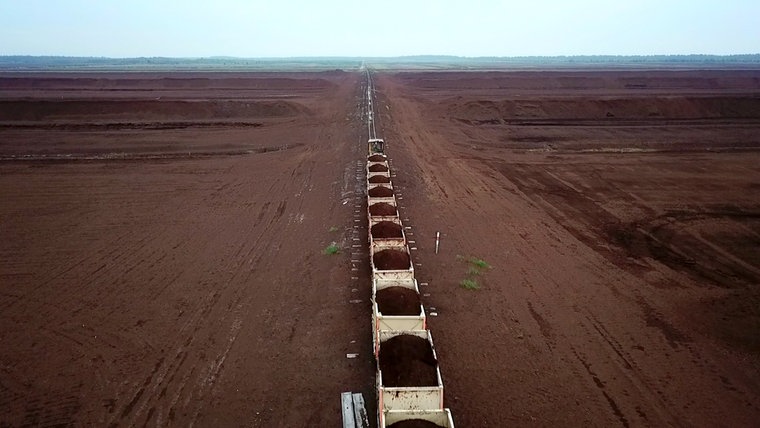 Yesterday's episode of "45 Min" of the Northern German Broadcast NDR is debating the sustainability of peat-mining and the importance of bogs in mitigating climate change. Prof. Hans Joosten of the Paleoecology group emphasizes the necessity for the rewetting of bogs and shortly describes the research in project WETSCAPES.
Follow this link to the video (German only).
New position available!
We are hiring a new PhD student starting January 15, 2019 in our new project PRIMA! Apply until December 31, 2018: contact Jürgen Kreyling.
Read the full job offer here (see page 3 for english!).
New MSc/BSc thesis topics online!
New topics for MSc and BSc theses are now online!
If you are interested in specific topics, please contact the responsible person! In case of questions concerning several topics or your own ideas please contact Prof. Jürgen Kreyling.
Gesche Blume Werry on permafrost in podcast
Gesche Blume Werry and other young researchers from Sweden are talking about changes in permafrost and its global effects in the podcast Threshold.
Listen to Episode 3: Impermafrost!