23th of October 2018: Humboldt Research Fellowship
In September of the current year (2018) the renowned Humboldt Research Fellowship for postdoctoral researchers was awarded to Canadian scientist Dr. Jill Harvey. The working group Landscape Ecology and Ecosystems Dynamics, lead by Prof. Martin Wilmking will be hosting her during her two year research stay. Jill Harvey comes from Victoria (Canada) and is performing research related to the resilience of forest ecosystems.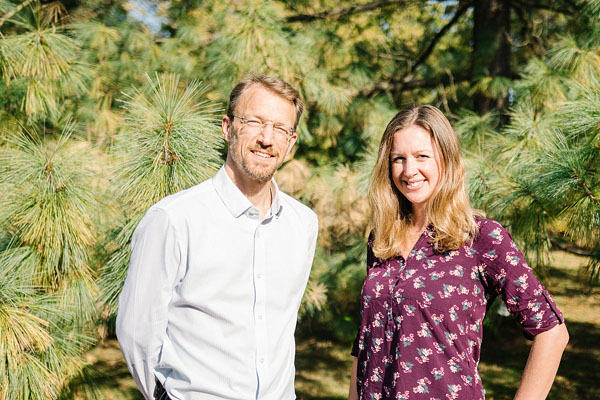 16th of October 2018: Ph.D. Colloquium
Mario Trouillier 's topic of his Ph.D. was "Individual white spruce (Picea glauca (Moench) Voss) growth limitations at treelines in Alaska". On October 16th he successfully defended his doctoral thesis. Congratulations!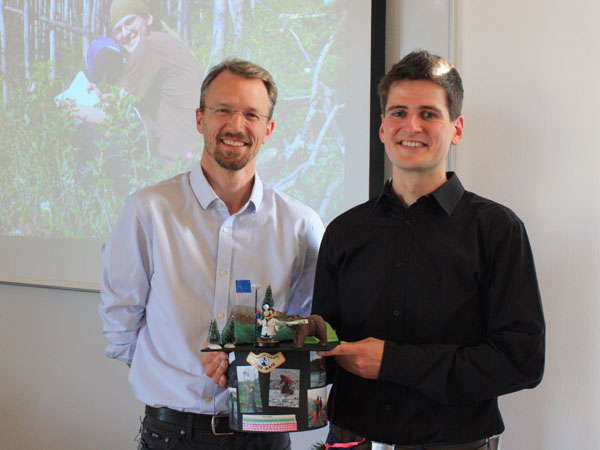 4th of October 2018: Excursion to the "Ivenack oaks"
Also this year the DendroGreif working group enjoyed a one day short excursion to Ivenack, to take a look at the natural monument called "the Ivenack oaks". In this place, massive oaks (Quercus robur) with an estimated age of around 1000 years can be found, still standing and growing. These trees, possibly the oldest in Germany, are what remains of antique wood pastures where animals used to be fed during the medieval ages. This forest management strategy is still maintained in Ivenack, where tourists can see this land use formation. Since the year 2017 a 40 m high and 620 m long tree top path was built, which represents one of the highlights of the park.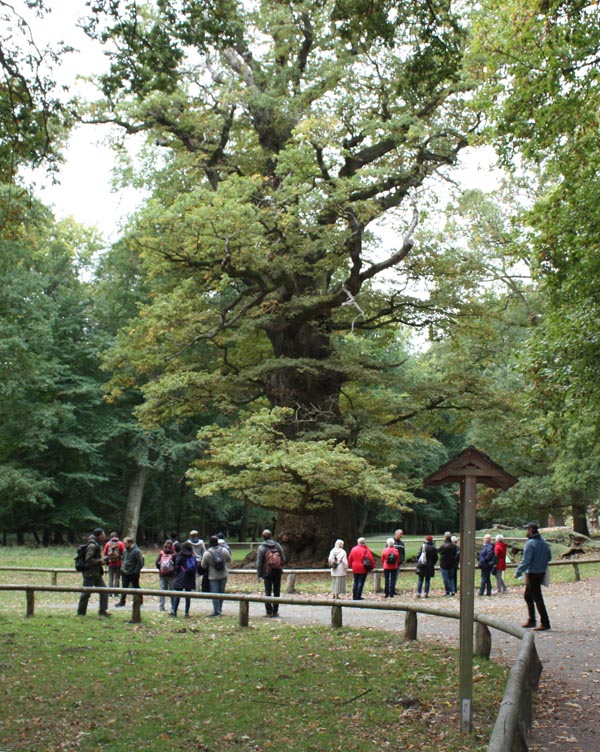 28th of September 2018: Ph.D. Colloquium
Rohan Shetti succesfully defended his Ph.D. Dissertation on the 28th of September, entitled "Potential of shrubs in the evolving field of Arctic and Alpine Dendro-Ecology". Rohan contributed to the field of arctic and alpine shrub dendrochronology, by assessing shrub growth and how it is affected by environmental conditions. Congratulations!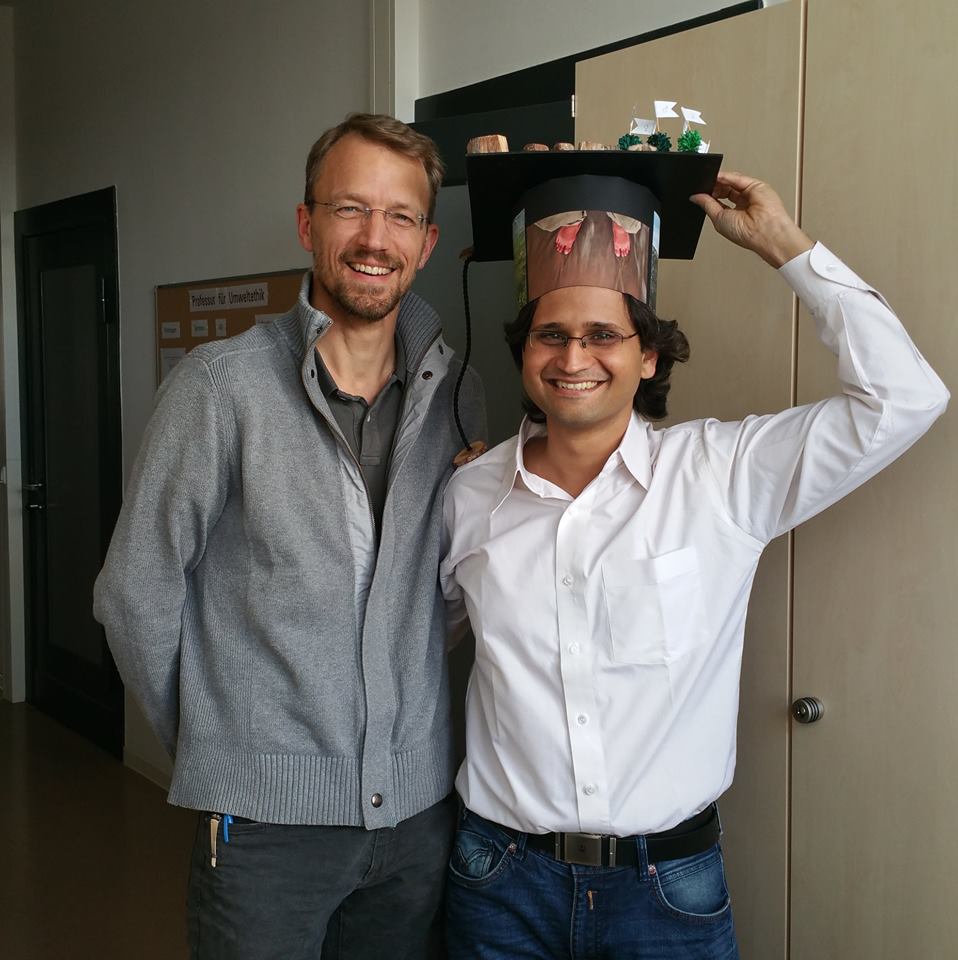 27th of September 2018: Article published in "Nature" journal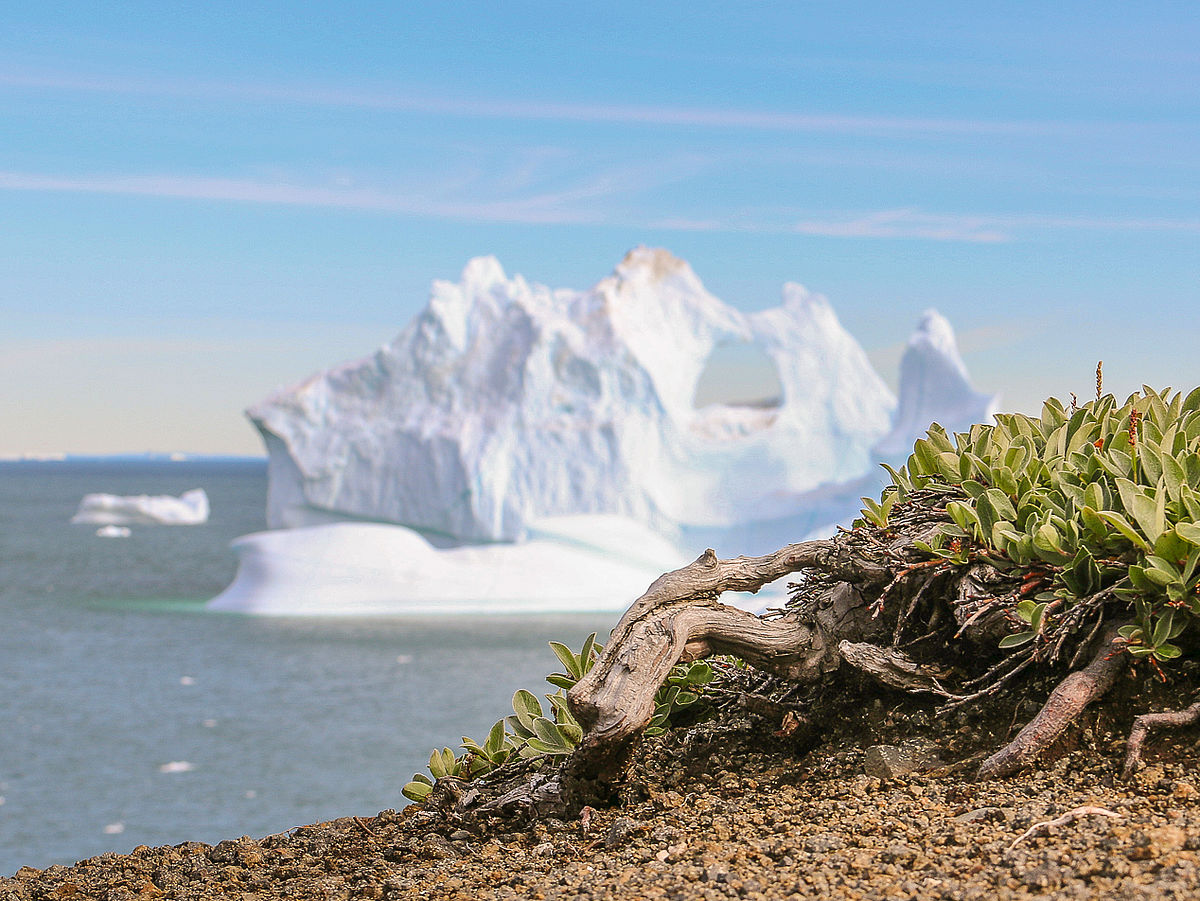 Our working group, together with a large consortium of scientists working in the boreal forest and the tundra, published the results of an investigation on the effect of warming on functional plant traits across these important ecosystems. Under the lead of Dr. Anne Bjorkman, currently at the Senckenberg Biodiversity and Climate Researche Centre in Frankfurt (BiK-F), Germany, results were found that indicate that plants are growing taller under warming conditions, but other functional traits are lagging behind and not responding as predicted by models. This work helps unravel the way climate change is affecting biotic communities at the coldest extremes of the planet and will help to improve projections of changes in this important biome.
university press release (only in German)
"Plant functional trait change across a warming tundra biome" article
Mai 2018: Visiting Scientists from Chile
The DendroGreif group warmly welcomes Chilean guest scientists Ariel Muñoz-Navarro and Isabella Aguilera-Betti. Ariel and Isabella are doing research in the Pontifical Catholic University of Valparaíso and will stay in the DendroGreif lab until end of May 2018, supported by the DAAD. Ariel and Isabella work on questions about climate change impact on forests using dendroecology and dendrochemistry. During their stay, they will be working on improving the methodology for the identification of environmental pollutants and reconstruction of volcanic outbreaks with tree rings. Welcome Ariel and Isabella!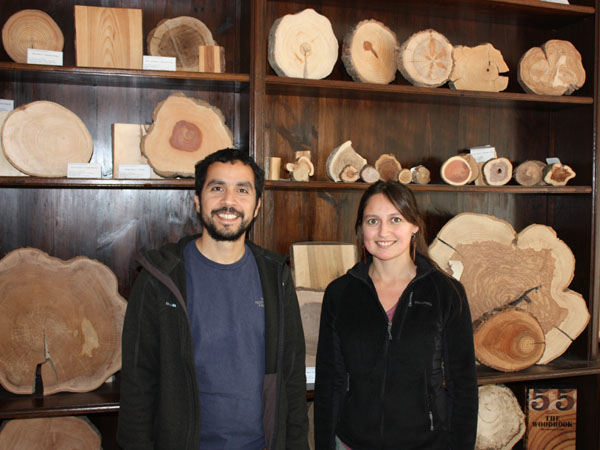 Mai 2018: TRACE 2018 Tagung
Die TRACE (Tree rings in Archaeology, Climatology and Ecology) Tagung hat vom 24. bis zum 27.05 in den Räumlichkeiten des Krupp-Kollegs stattgefunden und wurde von der DendroGreif Gruppe organisiert. Rund 170 Teilnehmer aus ganz Europa und der Welt haben sich bei dieser Konferenz getroffen und ihre neueste Arbeiten präsentiert, "wissenschaftliche Brücken" gebaut und auch heiße Diskussionen über den aktuellen Zustand der Jahrringwissenschaft geführt. Von DendroGreif waren Jelena Lange, Jill Harvey und Tobias Scharnweber für die Tagungskoordination zuständig. Herzlichen Dank für die Koordination dieser gelungenen Veranstaltung!
5th of April 2018: DAAD funds 3 months visit of Dr. Ryszard Kaczka
DAAD, the German Academic Exchange Service, funds Dr. Ryszard Kaczka from the University of Silesia in Katowice, Poland, for a 3 month visit to our lab. Ryszard will work on identifying climatic extreme events in tree rings of Scots pine in Poland and Germany using a combined approach of ring width measurements and blue intensity. Welcome!
2nd of April 2018: New Ph.D. student
Timo Pampuch is our new Ph.D. student in the DFG funded Graduate school RESPONSE. He will continue with project B2, which deals with the plasticity and adaptive potential of white spruce to climate change in Alaska. Next to planning the field season up North, he will also start germination trials and climate manipulation experiments with white spruce here in Greifswald – welcome!
2nd of April 2018: New Postdoc
Dr. Alba Anadon-Rosell from Spain just started in our group as a postdoctoral research associate in the projects "Wetscapes" and "FOMOSY-KK". Alba will soon be looking at wood anatomical features of alnus trees, will visit all monitoring plots and get going with this year's field work – welcome!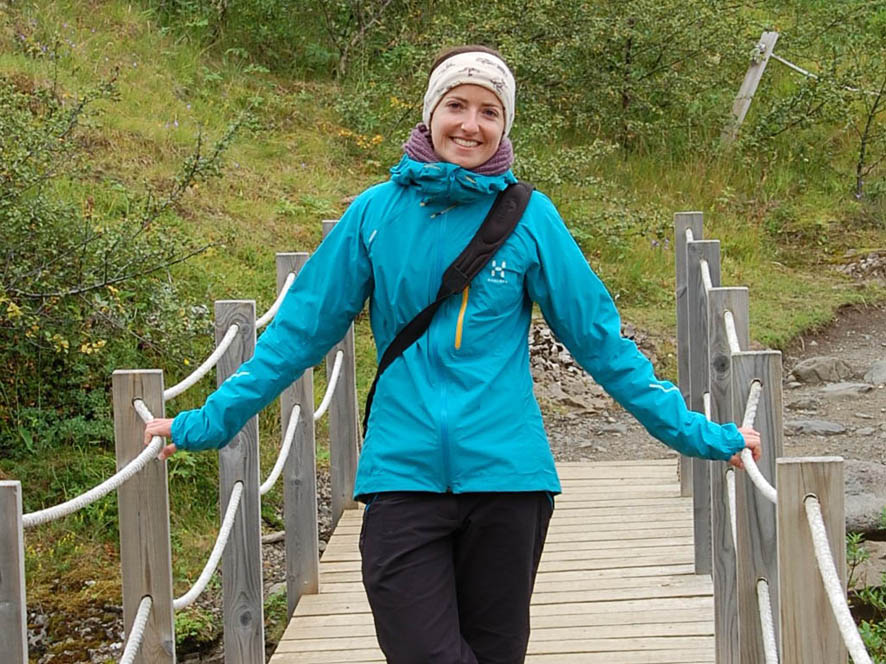 23th of March 2018: Visit from Minister Hesse to WETSCAPES
On the 23th of March the Minister of Education, Science and Culture in Mecklenburg-Vorpommern, Ms Birgit Hesse met the WETSCAPES project partners. During this meeting, the scientists within the project had the opportunity to showcase their work about peatlands and paludicultur. Click on the link to visit the WETSCAPES webpage.
26th of February 2018: Visiting Scientist Dr. Marina Gurskaya
The DendroGreif lab welcomes back Dr. Marina Gurskaya, visiting scientist from the Russian Academy of Sciences in Ekaterinburg, Russia. Staying until beginning of May, Marina will be working, together with other group members, on analyzing the consequences of micro-site conditions on climate reconstructions using Pinus sibirica, Larix decidua and Picea abies.